Membership
Membership in FCCB provides a lot of benefits, but more importantly, it's a great way to have fun with others!
Join FCCBikeWorks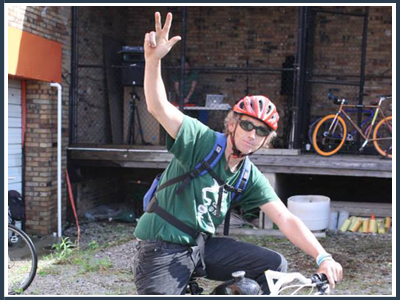 Becoming a member of FCCB offers you access to expert advice and support from volunteer mechanics and all available tools during open shop hours. There is no charge for parts that are required for routine maintenance performed in the shop, and members may purchase additional used parts at heavily discounted rates. Members are also invited to participate in member-only workshops and special events.
The fee for a standard membership is $60 per year. Membership can also be earned through a sweat equity exchange of 8 volunteer hours that must be completed within a 30-day period. We also offer a free membership for children (under age 18). The child must be accompanied by a parent or guardian when in the shop.
MEMBERSHIP OPTIONS
Standard - $60 per year
Child (<18 yrs.) - Free. Must be accompanied by an adult
Sweat Equity - 8 hours of volunteering in the shop in exchange for a year of membership
50/50 Sweat Equity/Paid - $30 plus 4 hours of volunteering in the shop in exchange for a year of membership
HOURS OF OPERATION
Sunday: 1 PM to 4 PM
Wednesday: 6:30 PM to 9:30 PM
PHONE NUMBER
(502) 509-3308
ADDRESS & DIRECTIONS
1217 Logan St. • Louisville, KY • 40204