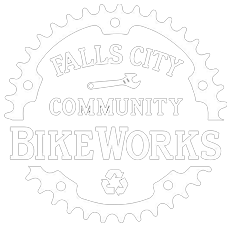 We are a not-for-profit community bike shop in Louisville, KY.
This is a great place for anyone of all ages to learn and practice bike maintenance.
Our shop has tools, parts, and volunteer bike experts to show you how to work on your bike or one of ours.
Mission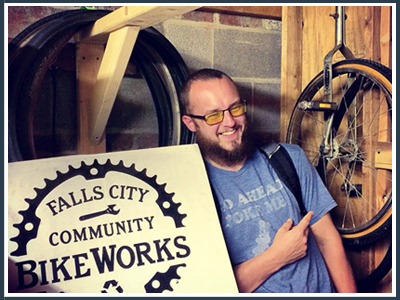 WE SERVE A TWO PART MISSION:
We provide the space, tools and expertise to any community member wishing to learn and practice bicycle maintenance.
We channel the donation of refurbished bicycles (and related equipment and skills) to Louisvillians in need of reliable transportation.
The overriding goal is to make bicycling more affordable and widespread.
BECOME A MEMBER
Members have no-cost access to expert advice and support from volunteer mechanics and all available tools during open shop hours.
MAKE A DONATION
We depend on the generosity of people like you to keep our doors open and help keep our mission sustainable. We very much appreciate financial gifts as well as donations of bike-related materials.
HOURS OF OPERATION
Sunday: 1 PM to 4 PM
Wednesday: 6:30 PM to 9:30 PM
PHONE NUMBER
(502) 509-3308
ADDRESS & DIRECTIONS
1217 Logan St. • Louisville, KY • 40204