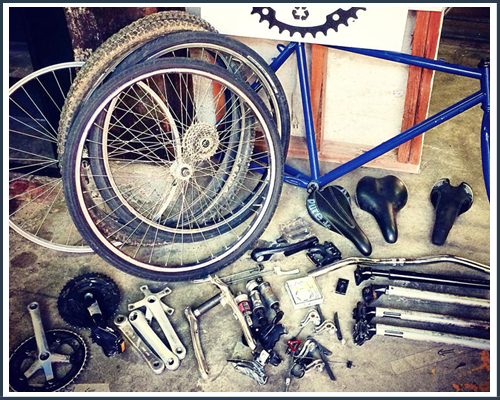 Who We Are
A community bike shop in Louisville, KY.
A place to learn and practice bike maintenance.
Our shop has tools, parts, and volunteer bike experts to show you how to work on your bike or one of ours.
Become an official FCCB Mechanic.
We also have the option for you to master all four Volunteer Mechanics Training Workshops and become an official FCCB Mechanic!
Please contact us to learn more about this opportunity.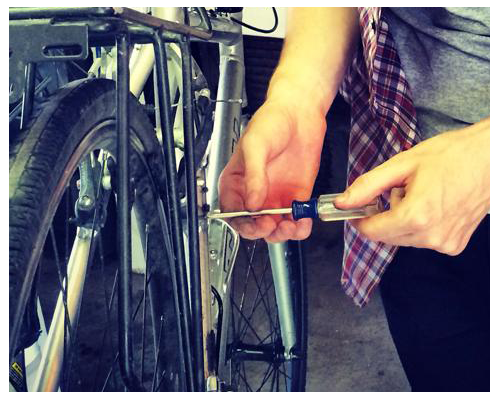 Hours of Operation
Sunday: 1 PM to 4 PM
Monday: 6:30 PM to 9:30 PM
Wednesday: 6:30 PM to 9:30 PM